Wellness And Prevention
We offer a holistic lifestyle approach to improving and maintaining health… so that you have the energy and vitality that you need!
Initial Wellness Visit
During this initial visit, we review your health survey (filled out in advance), discuss your health concerns and conduct a physical exam. The visit is completed with a blood draw, the results of which will inform us of your current state of health and what is needed to attain your goals.
Discussion of Treatment Options
After receiving the results of your blood test, we sit down with you to discuss your current health level and treatment options directed toward your personal goals. At this meeting, we make lifestyle recommendations including dietary considerations, supplements, and pharmacological interventions, as needed.
Continued Support & Follow-up
At Aesthetics Medical Spa we are always interested in how you are doing! That's why we require a follow-up visit every 6 months. The exam includes a conversation about how the plan is working for you and a follow-up blood test to ensure there haven't been any major changes in your overall health.
Our cutting-edge lab tests and advanced genetic biomarkers panel can help you understand your symptoms:

Joint inflammation & muscle soreness
Food and environmental allergies
Glucose and insulin resistance
Overweight & obese conditions
Brain fog and inability to concentrate
Vitamin and mineral deficiencies
Cardiovascular concerns including high blood pressure
Loss of libido, interest in life, and fatigue
You'll receive a customized program that includes:
Analysis of Medical Conditions
Peptide & IV Infusion Recommendations
Prescription Drug Recommendations, including hormones
Supplement Recommendations
Analysis of Vitamin & Mineral Deficiencies
Discussion of Food-based Support
Supplement Kit Recommendations
Lifestyle Recommendations
Dietary Consultation Including Specific Modifications
Smoking Cessation Support
Stress-reduction Protocols
Plus! You can choose any or all of the following options, which can accelerate your health success!
Male and Female Bio-identical Hormone Pellets
Because of a number of factors, nearly all of my clients are dealing with hormone imbalances. Our hormone panel (blood test) can help determine these imbalances. If you are deemed a candidate, tiny pellets containing the correct type of hormones can be inserted into the hip in a quick in-office procedure. This helps restore your hormone levels to an optimal state without the need to remember to take capsules or apply creams!
Personalized Nutritional Health Coaching
​Nutritional coaching can help you reach your health and weight goals with greater ease. Our coach works with you to find solutions that fit your lifestyle. We can get as detailed as you need including providing recipe and shopping support.
Lifestyle Plan (Included with Customized Program)
We provide lifestyle direction regarding diet, exercise, and stress relief as well as a written report of suggested medications and supplements to improve health. This will help you create the health outcomes you are looking for!
Nano Vi (Complementary Session Included with Medical Membership)
Every day, we damage our cells by what we eat, exposure to environmental toxins, and stress. The Nano Vi bio-identical signaling device promotes vitality at the cellular level while improving cellular activity and decreasing oxidative stress. It also strengthens your immune system, increases your vitality, and slows the aging process. Break away from your busy schedules for 30 minutes to enjoy the many benefits of this amazing technology!
IV Infusions
IV Infusions are a safe and effective way to give your body antioxidant-rich vitamins and minerals to improve overall well-being and address common nutrient deficiencies and depletion from cancer treatments, irritable bowel syndrome, and other chronic health conditions. Infusions are also a TERRIFIC way to boost immunity and protect the body from viruses and bacterial infections.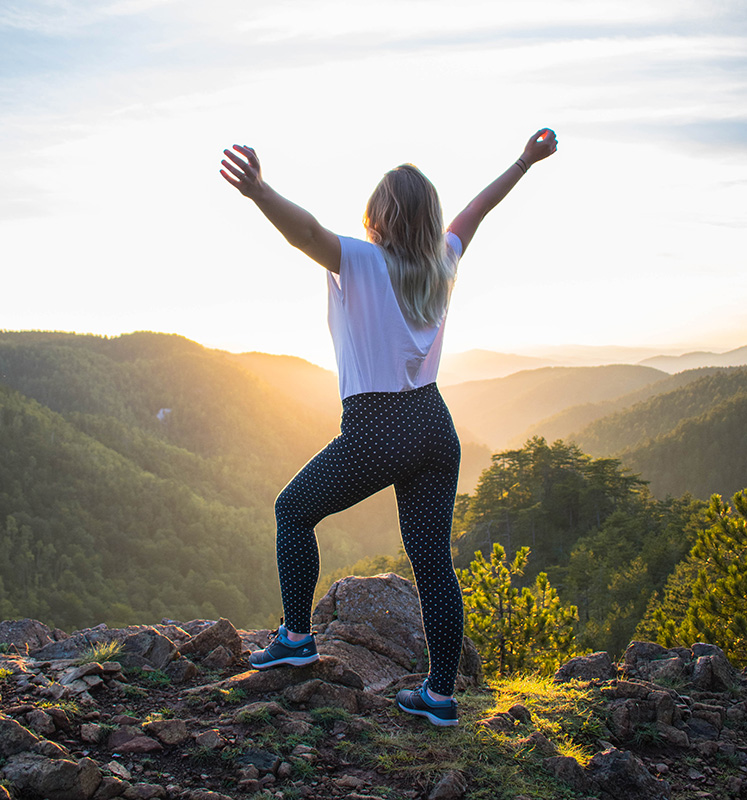 Additional (Specialized) Testing Services…
Genova NutrEval® FMV
A comprehensive test for identifying and addressing nutritional deficiencies, evaluating over 125 biomarkers and assessing the body's functional need for 40 antioxidants, vitamins, minerals, essential fatty acids, amino acids, digestive support, and other select nutrients.
Genova GI® Effects
Profiles gut health including digestive function, gut inflammation, and gut microbiome, which can address numerous GI symptoms, including gas, bloating, indigestion, abdominal pain, diarrhea, and constipation.
Precision Analytical Dutch Test
Extensive evaluation of hormone imbalances including your body's ability to metabolize hormone medications. Also measures the activity of critical neurotransmitters such as dopamine, norepinephrine and serotonin.
Trace Elements Hair and Mineral Analysis
Important test for vital minerals necessary for metabolism. Mineral deficiencies can cause everything from muscle cramping and digestive issues to joint pain, high blood pressure, tooth decay, and even death.
We can help you get on track quickly and easily and are more than happy to help you determine which tests are best for you.
Call (828) 697-1592 to set up your complimentary phone consultation and start your journey to wellness today.